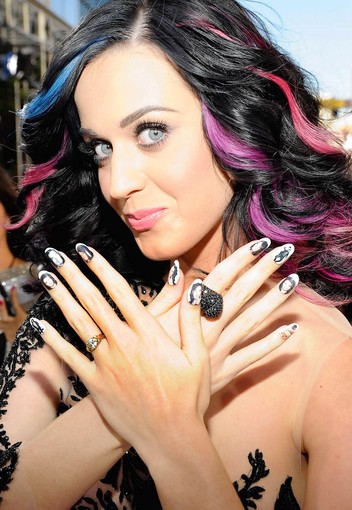 09 Oct

For nail polish, anything goes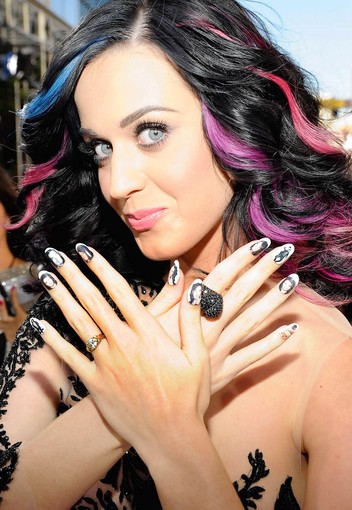 By Melissa Magsaysay, Los Angeles Times
Nails have become a major statement accessory. Colors and designs span the spectrum from classic to kooky.
Just look at Katy Perry, who has adorned her nails with eye-catchers such as rhinestones and images of husband Russell Brand, or Rihanna, whose digits have been tipped with neon yellow painted with black smiley faces, and it's clear that nails have become a major statement accessory.
It's not just celebrities who are paying attention to the ends of their fingers. Sales of hand- and nail-care products in the U.S. totaled $707 million in 2010, an increase of 11.9% over 2009, according to Mintel, a consumer product market and research group that tracks the beauty industry.
The uptick in sales can be attributed in part to a dismal economy. Women may forgo a pricey haircut or new fall bag and opt instead to treat themselves to something far less expensive. It's been called "the lipstick effect," and now it extends to nails.
But unlike other "it" accessories — think of a season's must-have bag or shoe — the big trend in nails is that there is no big trend. Almost anything goes.
"People have different personalities, and nails are an area where you can take a risk," says Eva Chen, health and beauty director at Teen Vogue. "It's not like you're getting a tattoo."
Still, she says most women "have tended to have one of two strategies when it comes to nails. One is doing it for the wacky factor. And then there are the tried-and-true classic girls who won't wear anything but Ballet Slippers," a soft, neutral pink shade from Essie.
For the woman who indulges in the wacky side of lacquer, there are new magnetic polishes from brands including Layla and LCN. These allow the wearer to customize looks by using a magnet to pull metals in the paint into wavy lines. Then there's Shatter polish from OPI, which cracks when applied over regular polish to reveal the contrasting hue underneath.
"People will tweak colors and be mad scientists, because it's not a big deal if you mess up," Chen says.
She says she's seen all kinds of looks from Teen Vogue readers, including ombre, tie-dye and even a Navajo print. "They love to concoct their own formula. It shows that everyone's just having fun, mixing it up. There are really no rules."
Nail embellishment isn't limited to color — shape is part of the equation too. A more extreme, pointier oval has been the popular shape for a couple of years among trend-setting pop stars like Fergie, Rihanna and Perry. Celebrity manicurist Kimmie Kyees — who buffs, shapes and paints the nails of Rihanna, Perry, Eva Longoria and Kim Kardashian — says that she is still seeing quite a bit of the oval shape, but not so "pointy stilletto" as in seasons past.
"A rounder nail is more elegant," she says. "But then there are some people who love a super square shape with pointy edges." Kardashian, for instance, sticks strictly to short, square nails generally painted in a feminine pale pink hue, Kyees says.
The idea of nails as an accessory inspired Essie Weingarten of Essie Cosmetics when she created the line's fall polish collections. Shades are named for handbags, with monikers including Power Clutch (dark green), Carry On (mulberry), Very Structured (burnt sienna) and Case Study (camel beige).
Rich and dusty hues like the ones in the Essie fall line are bound to be plentiful this season. "Rust is the new black," Weingarten says. And Kyees says she's starting to see a lot of dark, plummy purples that are creamy and velvety in tone.
Beige and grayish-beige colors are still a big deal too, with the fashion-savvy set continuing to love shades such as Chanel's Particuliere and OPI's You Don't Know Jacques. "Beige used to feel like an old-lady color," Kyees says. "But it's so chic and fashionable now."
Beige and gray hues have come back stronger each fall since OPI released the popular grayish-purple-brown You Don't Know Jacques in August 2008. The company is continuing with a robust offering of grays in the fall 2011 Touring America collection. Colors like Suzi Takes the Wheel, A-Taupe the Space Needle and Get in the Expresso Lane all have gray tones to them.
Meanwhile, the Miss Universe collection from OPI, which also launched this fall, is full of glittery, pink and metallic hues — proving that there really is something for everyone and every mood.